When it comes to stock brokers Dhan has its own place in terms of speed. How is the Dhan app is asked by many people? Here we will be doing Dhan App review where you will learn everything there is to know about this wonderful application.
You will require trading software that is quick and effective in the process of executing orders, and that comes equipped with a variety of features to make the trading experience more enjoyable.
Trading apps have developed into an essential component of the system as a result of the increasing digitization of the trading and investing process.
This post will serve as a guide for you if you have created an account with Dhan or are thinking of creating an account with Dhan. The article will focus on the mobile application that Dhan provides for its customers.
It will also provide information that you may need to be aware of in order to use these programmes in combination with Dhan. Don't forget to use the Dhan App referral code 'DETA06' while registering.
What is the Dhan app
The Dhan App is regarded as one of the top mobile trading applications that Dhan provides for its customers. It can be downloaded for free on both the iOS and Android operating systems.
When it comes to Dhan App review, The Dhan Mobile app is renowned for its lightning-fast speed, perfect precision, and many investment opportunities that can be traded directly from the user's mobile device.
This application was developed with both frequent traders and investors with a more long-term perspective in mind. You can use the Dhan App referral code 'WPNBB58701' while signing up on the Dhan app.
Also read: m.stock review: A Broker by Mirae asset?
Dhan app for trading
Dhan has included the most cutting-edge technologies and features in its mobile application in order to make the trading procedure more convenient for its customers. The following characteristics, found in the Dhan app, are what set it apart from other similar apps: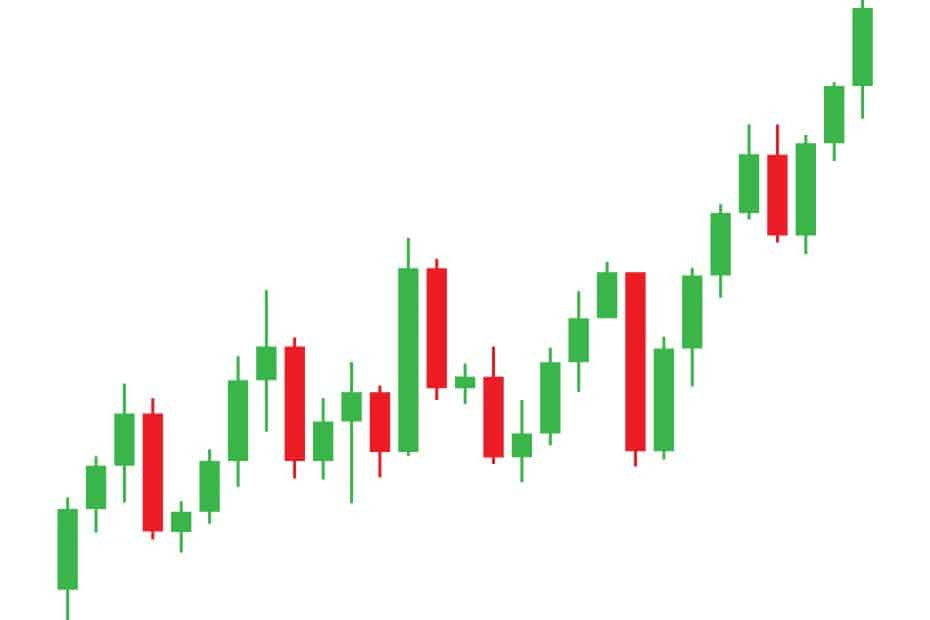 The experience is lightning-fast.
For active traders, speed is the single most critical aspect of any trading or mobile software they use. The rapidity with which an order may be made and then carried out after it has been which makes Dhan App review significantly positive.
When it comes to the placing of orders and their subsequent fulfilment, Dhan App provides excellent efficiency. Traders are able to place orders immediately from charts thanks to the platform's multitude of tools for direct order placement.
Several different watchlists
You have the ability to set up to five market watchlists with the Dhan App, which will assist you in monitoring various market sectors. These market watchlists allow you to monitor up to 250 different stocks at once.
Having several watch lists enables you to separate various equities in accordance with your monitoring criteria.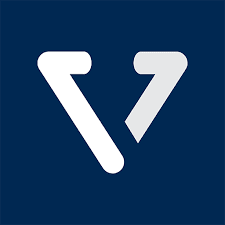 Invest in US Stocks from India
Get a $10 reward when you fund your account
Alerts on prices
Even a little movement in the cost of the asset may have a significant impact on the return a trader receives on their investment. Therefore, it is essential to have a constant awareness of the market and its fluctuating prices.
Also read: Make Professional Online Portfolio- Photos, Designs, Art, Videos
You may set alerts and notifications for any stock you track using the Dhan app's Price alerts function. This tool allows you to monitor the price of any stock. The alerts will be activated, and you will get notifications if there is any change in price in accordance with the parameters that you have selected.
Download INDmoney to Invest in US stocks from India & Get Tesla stock worth ₹1000. Enter code DEEQQ01TSL while signing up.
Numerous different order types
There are more order types available in addition to basic orders and stop-loss orders, despite the fact that stop-loss orders are highly common. You may place bracket orders, cover orders, basket orders, and even after-market orders using the Dhan app on your mobile device.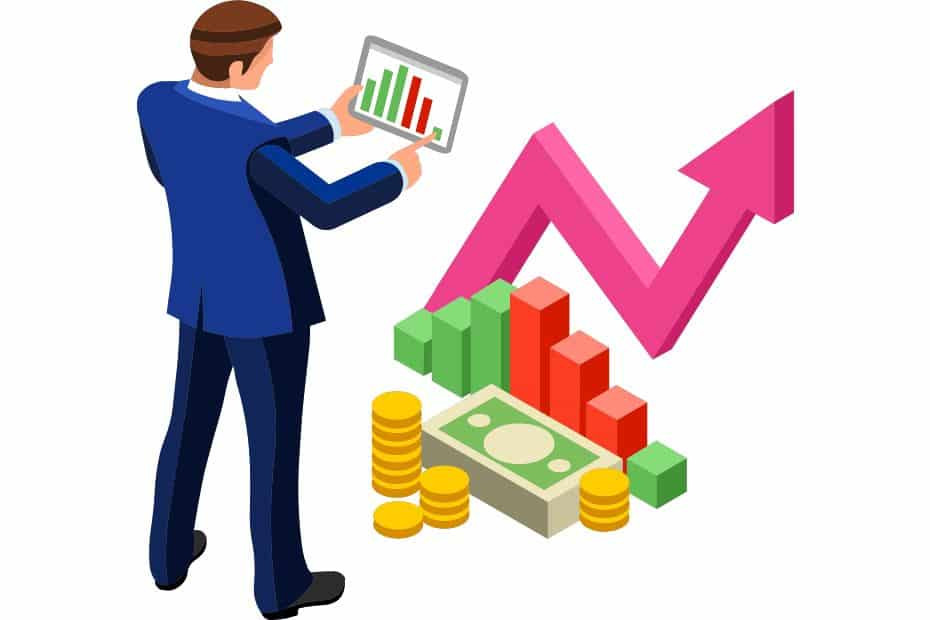 This allows you to reduce the amount of money you stand to lose on any move that goes against your expectation or forecast.
Also read: Teji Mandi Review: Should you invest in the Teji Mandi portfolio?
Tools for technical analysis
For intraday traders, traders in derivatives, currency, or commodity markets, having access to crucial technical tools such as charts and indicators is vital. It is essential to highlight the Trading view in the Dhan app review since here is where you may experience the app's full potential for trading. Trading view allows you to:
The Dhan App enables users to engage with their charges, offers very extensive integration options, and assists with market prediction using technical indicators.
Resources for fundamental research
The Dhan app provides fundamental information, such as yearly reports and monthly market assessments, as well as a significant amount of data from the past, which may be accessed by long-term investors.
You have the ability to monitor your portfolio at any time, evaluate it in light of the forecasts made in the report, and adjust or rebalance it as necessary.
Trading using charts
The ability to trade directly from charts is a distinctive function that only a select few mobile trading software provide.
If you are monitoring the performance of a stock by looking at its charts and you identify a suitable entry point on the chart, you can use the Dhan App to immediately place buy or sell orders from the chart itself.
This not only saves you time but also enables you to make the trade at the price you choose.
Brokerage calculator
In addition, the Dhan app includes a brokerage calculator for your convenience.
Yes, using the brokerage calculator, you will easily be able to calculate the amount of brokerage for a specific trade that you are required to pay, as well as the amount of profit or loss that you can anticipate receiving from the trade.
Protection and safeguarding
To conclude, one of the most essential aspects of the Dhan App that you must be familiar with is the safety and security procedures that are in place. They have facilities that are on the cutting edge of encryption technology to safeguard your data and personal information.
Use Dhan referral code 'DETA06' to signup
The Dhan app also has these additional features
Let's have a look at some of the other features that are available in the Dhan app:
You just need this one app for all of your trading requirements.
You are able to trade in all of the different markets with the use of the Dhan app, including equities, commodities, currencies, and others.
Free of charge
There are no fees associated with the download of the application from either the Google Playstore or the Apple App Store, from where it may be downloaded with a single click.
IPO
The Dhan app will provide you with information on the IPO as well as any events that are relevant to it.
Also read: Trinkerr Review- India's first social trading platform
SIP in Stocks
You must be curious about what a SIP is with respect to stocks. It is true that it is comparable to mutual funds; but, instead of investing a specific amount of money every month in a single or a group of stocks, you will invest in a particular stock or a group of companies.
This helps you develop the discipline necessary for saving and investing.
Use my Dhan App referral code 'DETA06' while making an account on Dhan app
What are the steps to install the Dhan Mobile Trading App?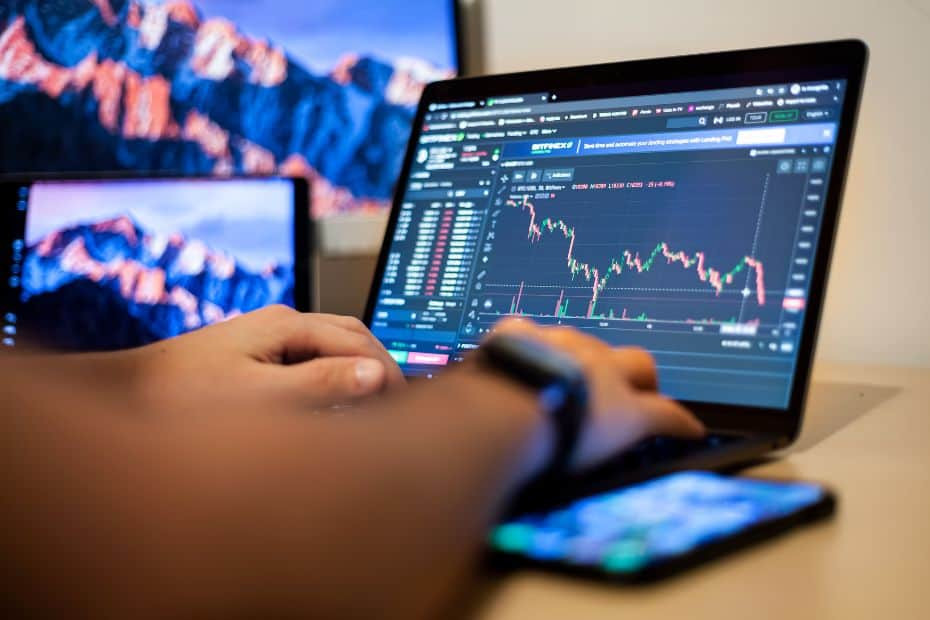 The Dhan App requires just a few simple steps to be installed on your device:
To begin, you will need to get the app from the play store. Click to download the app from the play store here- https://invite.dhan.co/?invite=WPNBB58701
Use Dhan app referral code 'DETA06'
Or you open either the Google Playstore or the App store, depending on whether you have an Android or an iOS smartphone, and then you will need to download and install the Dhan App on your mobile device.
The subsequent step is to enter your user id and password for your trading account into the App and then log in.
After that, you will be able to see the dashboard and create up to five different watchlists. Include on your watchlist(s) any equities that you are interested in trading or investing in.
You are free to add new stocks to the market watchlists or delete those that are already there.
You should configure the alerts or notifications that will be sent to you whenever there is a change in the price of any stock that you are following.
The app is able to verify all of the basic data, as well as the charts and indicators.
In order to purchase or sell stocks, you will first need to choose the scrip, and then click on the button that says "buy" or "sell." After entering the order information, which may include the number of units to be traded, the price for the transaction, and any further details that may be necessary, the order may then be submitted.
As soon as it is found to match an existing order, it will be carried out.
Steps for Signing Up and Using the Dhan App Referral Code
Install and launch the app by visiting- https://invite.dhan.co/?invite=WPNBB58701
Enter Your Email Address and Password
Fill out the simple form to sign up.
When prompted, enter this Referral Code: DETA06
Begin having a great time with the Dhan App.
How can I make money via referrals?
Select "Refer and Earn" from the menu.
Make a copy of your Dhan app referral code by clicking on copy icon, and then send it to your friends through Whatsapp or Facebook, or leave a comment on our site.
For every person that you recommend, you will get 250.
What I specifically like about Dhan app
The following is a list of the advantages of utilising the Dhan app:
Because of the outstanding speed, investors are able to more easily get the price at which they wish to trade.
There is room for many watchlists to be made.
There are no costs associated with using the Dhan App or downloading it.
On the Dhan app itself, you are able to view technical charts and make use of indicators on those charts.
An excellent user interface, which is both simple to use and adaptable.
Dhan app Brokerage Charges
Dhan is a brokerage firm that operates on a "flat-fee" model, which means that regardless of the asset class, customers are subject to the same brokerage cost for all market segments. Dhan does not impose a brokerage fee on equities delivery deals, hence there is no fee for investors or traders to use the platform.
Check out Dhan Brokerage Calculator for a comprehensive breakdown of the costs associated with brokerage and other fees.
The brokerage fee is Rs. 20 or 0.03 percent (whichever is lower) per completed order for the equities intraday, equity futures, currency futures, and commodities futures.
The equities, currency, and commodity options all share the same cost of brokerage, which is set at Rs. 20 only per order that is actually executed.
This implies that whether you trade numerous options or a hundred in one transaction, the fees will be deducted from your trading account at a rate of twenty rupees for each order that is performed on the Dhan app.
The advantages of this brokerage structure include the fact that it is easy to comprehend, that it is quite fair, and that you are not required to calculate brokerage on each and every deal you make.
Dhan App referral code – DETA06
Why Should You Sign Up for a Trading Account with Dhan?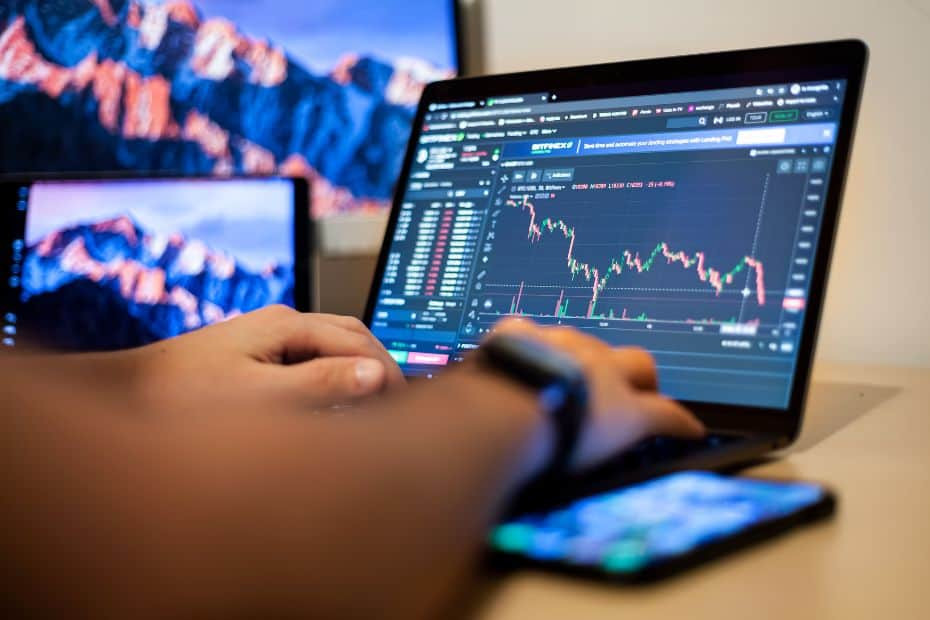 The following list contains some of the primary justifications for creating a trading account with Dhan:
You are obligated to pay brokerage fees for each individual order rather than based on the total volume of that order's trades. If you are a bulk trader who transacts thousands of shares in a single transaction, the leading brokerage fee that you are required to pay for each order is Rs. 20.
The second thing that you can take into consideration is the cost-free method of account opening and the cost-free upkeep of accounts.
One further thing that may work in the favour of investors is receiving many offers, such as discounted brokerage fees.
One of the most important reasons why investors and traders should have faith in this broker is because the research and advisory team give investors and traders a lot of advice and guidance. In addition, the broker offers fundamental research reports, both yearly and monthly reports, Robo advice services, IPO services, and more, just as any other discount broker would.
It offers a variety of financial options in addition to being a brokerage company that charges a flat fee. In addition to stocks, currencies, and futures, it also provides commodities, SIPs, and ETFs for investors to choose from.
Another important consideration in deciding whether or not to register an account with this brokerage is the fact that Dhan provides exposure or leverage of up to five times for the intraday segment. Use Dhan App referral code 'DETA06'
Dhan app Advantages & Disadvantages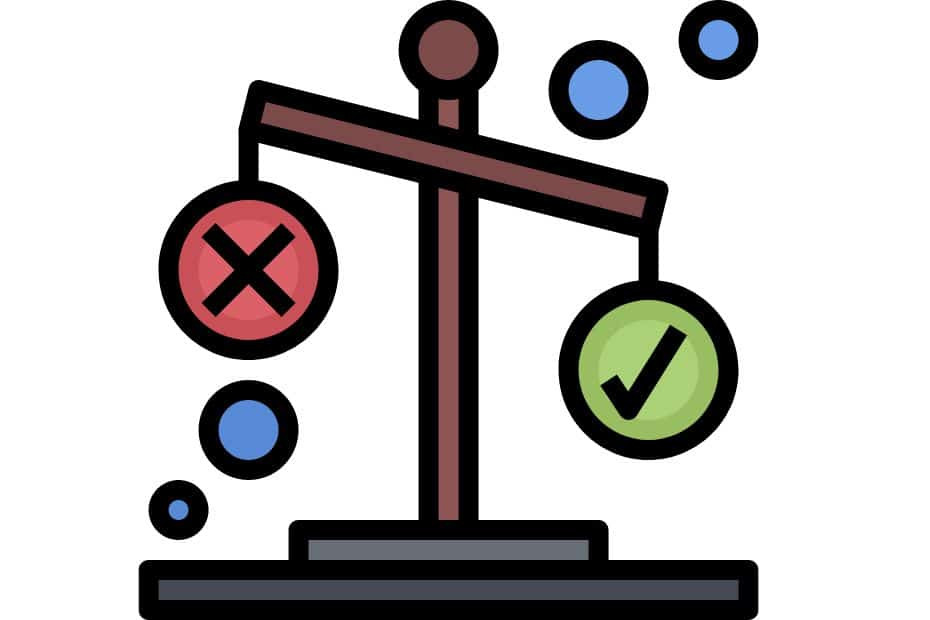 Like every other brokerage, Dhan has both positives and negatives to offer. To have a better understanding of this brokerage company, let's examine both of these factors:
Advantages
Due to the fact that the process of registering an account takes place entirely online, it just takes a few minutes to get started. In addition, as you are aware, there are no fees associated with using this service in any way.
You get the opportunity to test a variety of trading programmes and platforms, a service that is not provided for free by many brokerage companies.
You may receive a quick margin facility by pledging your shares as collateral.
Options Trading is a specialised trading platform that is used for trading derivatives.
Investors and traders have access to facilities that are exceptional in terms of research and analytics services.
Use the Dhan App referral code 'DETA06' for extra bonus
Disadvantages
There is no feature that provides customer help offline.
On the Dhan App review, we hope to have covered everything. Still have questions? Leave a comment and you'll receive a response within 24 hours.
Dhan app referral code
Use Dhan app referral code 'DETA06' and get extra bonus
How is Dhan app
The Dhan App is really nicely designed, and it is quite simple to use. The Dhan Mobile app is renowned for its lightning-fast speed, accuracy, and many investment opportunities that can be traded directly from the user's mobile device.