Stockal vs Vested vs Indmoney: Detailed comparison
Stockal vs Vested vs Indmoney are the three best brokers to invest in US stocks from India. But which is better in these, we are going to find out in this review. There are many reasons to invest in US stocks.
The US stock market is the largest and most liquid in the world, providing investors with a wide range of investment opportunities.
US stocks tend to be less volatile than stocks from other countries, making them a more stable investment.
The US has a long history of stable political and economic conditions, which has contributed to the success of its stock market.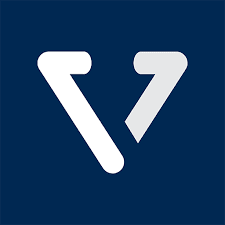 Verified
Staff Pick
Get $10 on Vested
Signup on Vested & get a $10 reward when you fund your account
People Used
Only Left
Sign up with the link, and you'll get a $10 reward when you fund your account on Vested.- https://topandbestsites.com//vested
Investing in US stocks can be a great way to diversify your portfolio and reduce your overall risk. So if you're looking for a safe and profitable investment, consider investing in US stocks.
Let's compare Indmoney vs Stockal vs Vested one on one:
What is INDmoney?
INDmoney is an application that may assist you in managing your personal finances by assisting you in keeping track of your expenses, creating budgets, and saving money. It may be downloaded for free on mobile devices running on Android or iOS.
The app's user interface is straightforward and intuitively designed. Expenses may be added under a variety of categories, and budgets can be established for each category individually.
INDmoney is an excellent tool for those who want to improve their financial management and save money at the same time. It is simple to use and offers insightful feedback on your typical purchasing patterns. INDmoney app is preferred over others for investing in US stocks for several reasons. One of the reasons for this is that it is really simple to use and straightforward to manage. It also includes stock prices, news, and analyst ratings. I like that it comes with a built-in tool for managing my portfolio, which allows me to monitor the progress of my assets at any time.
The functioning of INDmoney
The Indian stock market is known for being one of the most volatile and unpredictable in the world. When there are over 5,000 listed businesses and daily transactions that total billions of dollars, it may be challenging to keep up with everything that is occurring in the market.
INDmoney is a solution to this problem. It is a financial technology business that offers investors monitoring and research tools for the stock market in order to assist them in making choices that are better informed. Users are able to keep up with real-time stock prices, news, and trading activity via the usage of the site, in addition to gaining access to extensive company financials and research.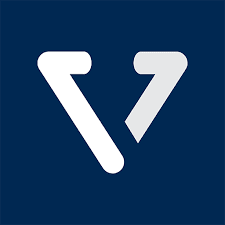 Verified
Staff Pick
Get $10 on Vested
Signup on Vested & get a $10 reward when you fund your account
People Used
Only Left
You will be able to keep up with the latest happenings/news on the Indian stock market and make the best-educated choices about your investments thanks to INDmoney.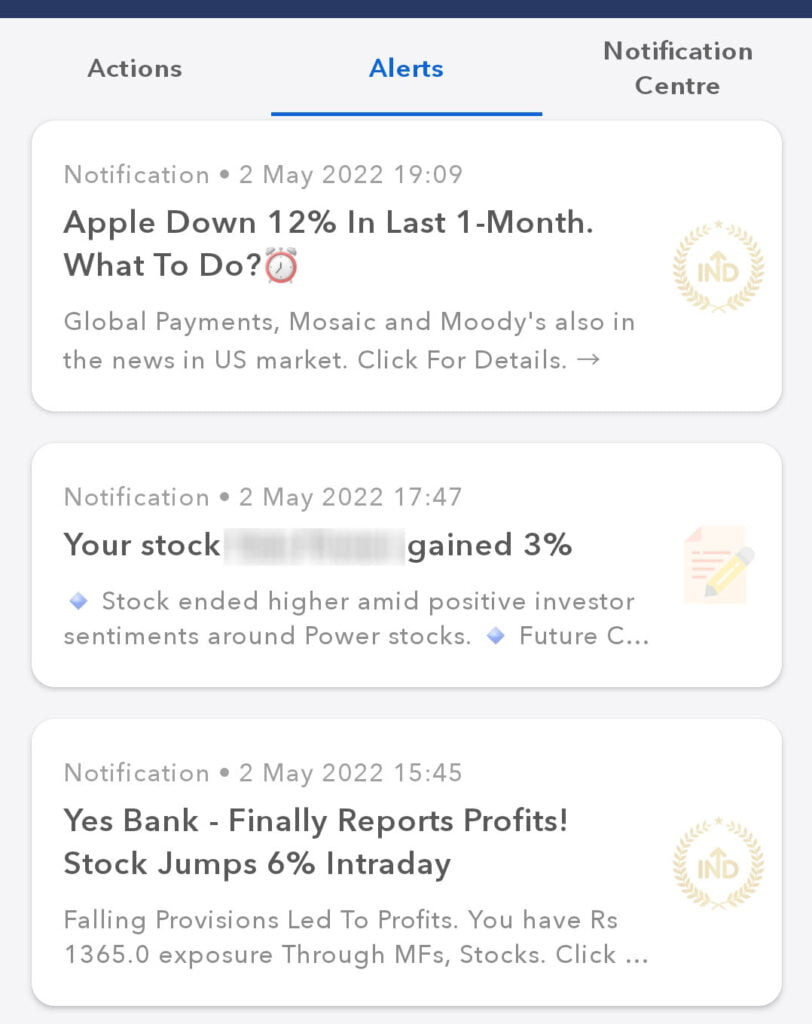 If you are looking for a platform that can monitor everything from your everyday spending and investments to your credit score, you should look no further. Download INDmoney.
INDmoney charges
lNDmoney A/C opening- ₹0/-
KYC- ₹0/- ₹0/-
Brokerage/ Commission- ₹0/-
Tracking money- ₹0/-
Add family member- ₹0/-
INDmoney US Stocks charges
US Stocks A/C opening- ₹0/-
KYC- ₹0/-
Super saver account opening charges- ₹0/-
Fund Withdrawal Charges- $5 (lowest in India)
Tracking charges- ₹0/-
Account maintenance charges- ₹0/-
Trading charges- ₹0/-
Charges outside of lNDmoney- Check here
Vested review
When investing in US stocks from India, Vested and Indmoney are the popular options. We saw the Indmoney review in previous sections. Now let's have a look at Vested features.
There isn't a Commission.
Vested does not impose a commission fee on transactions involving investments in U.S. stocks and shares. Both casual traders and those who engage in trading on a more regular basis will find that this is a helpful tool. Taking use of this feature, in which there is no commission, makes Vested a good choice for traders.
If you use this link to sign up for Vested, you will be eligible to get a $10 reward when you first fund your account- https://topandbestsites.com//vested
Investment Options
Through Vested, investors have access to the opportunity to trade in over 1500 distinct exchange-traded funds (ETFs) and stocks from the United States. You also have the option to spend an extra $3 per portfolio in order to get certain investment profiles that are exclusive to Vested and are referred to as "Vests." If you have the Premium plan, you have the potential to get up to 9 Vests at no additional cost.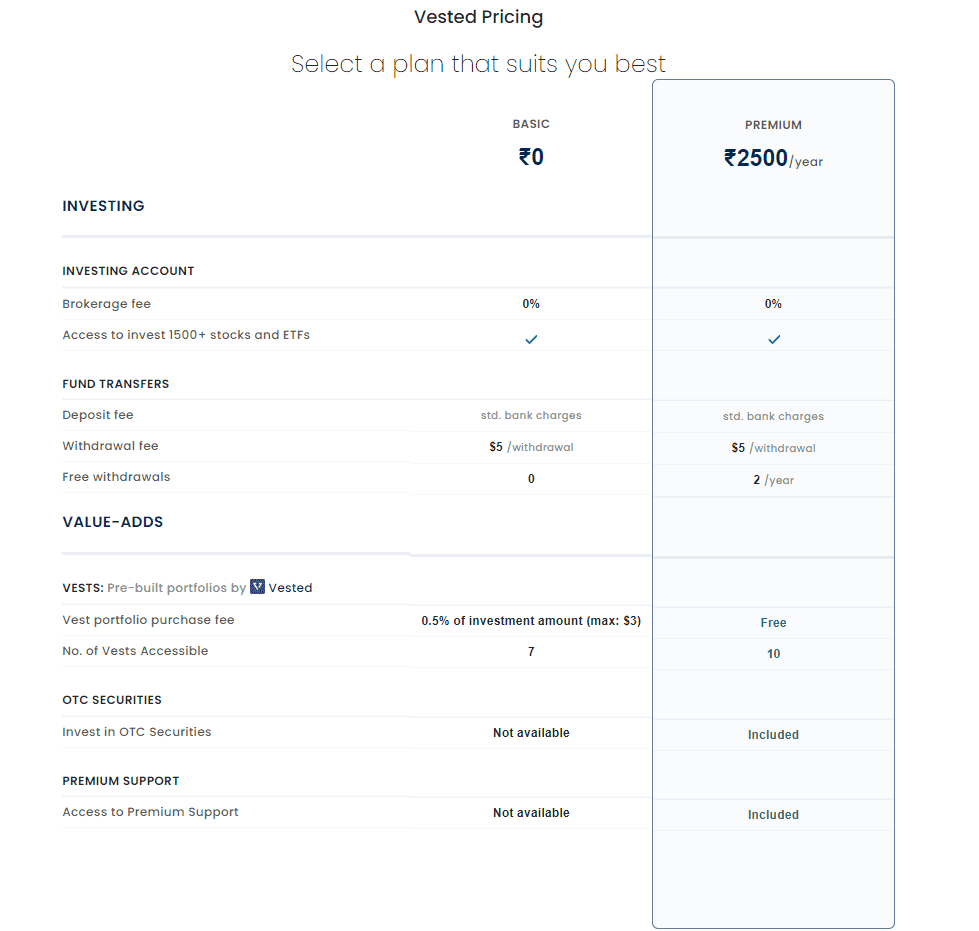 Purchase a portion of the company
You have the choice of buying a share's parts or fractions as well as a complete share, in addition to the option of purchasing a whole share. This tool is ideal for newbies and small investors who can start with a small amount as well and are wanting to get their feet wet with more manageable investments and learn the ropes of investing in the process of doing so. A considerable proportion of the stocks that are traded in the United States are, on average, fairly pricey.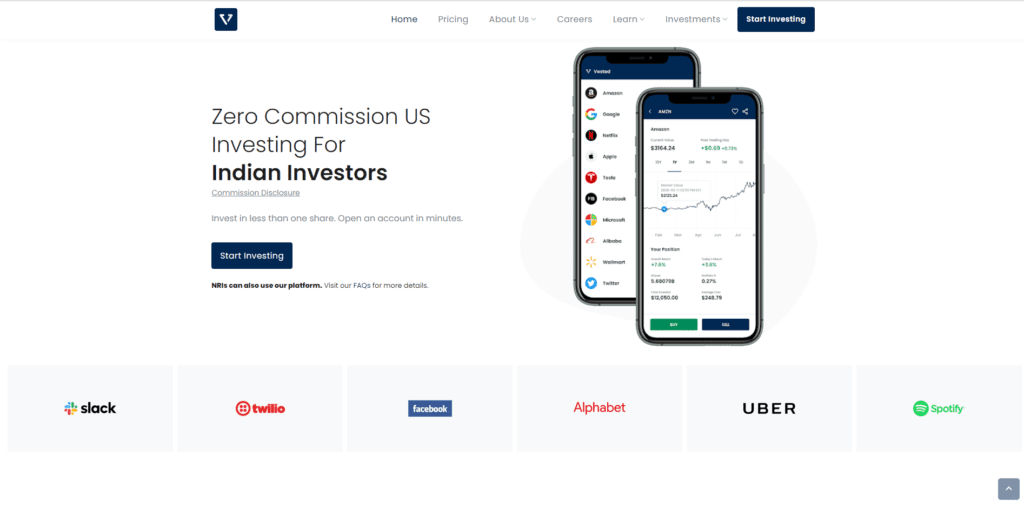 For instance, the cost of one share of Microsoft at the time this article was written was $278. It comes out to pretty close to 21,860 rupees when converted to the Indian currency.
Also read: How Is Upstox App For Trading
Given that just 6.25 percent of the population of India is required to pay income tax, it is possible that the majority of Indian investors would not be able to afford to make an investment of Rs.21,000 in a single share. The purchase of fractional shares is an excellent way to invest in profitable and well-paying stocks listed on U.S. exchanges.
Plans as well as charges
One of the plans provided by Vested may be used at no cost at any time. In addition, there is an option for a Premium plan that may be purchased for a charge of Rs. 4500 per year. If you do not have the Premium plan, each withdrawal will cost you $5; however, if you do have the Premium plan, you are entitled to one free withdrawal.
Vested further advantage is that it offers a wide range of information, including stock prices, news, and analyst ratings for free which can all be accessed on its app, whereas, Stockal lacks new analyst reports and market flow information.
Stockal review
The stock trading platform Stockal is headquartered in New York City, and it enables Indian investors to participate in trading on foreign equities.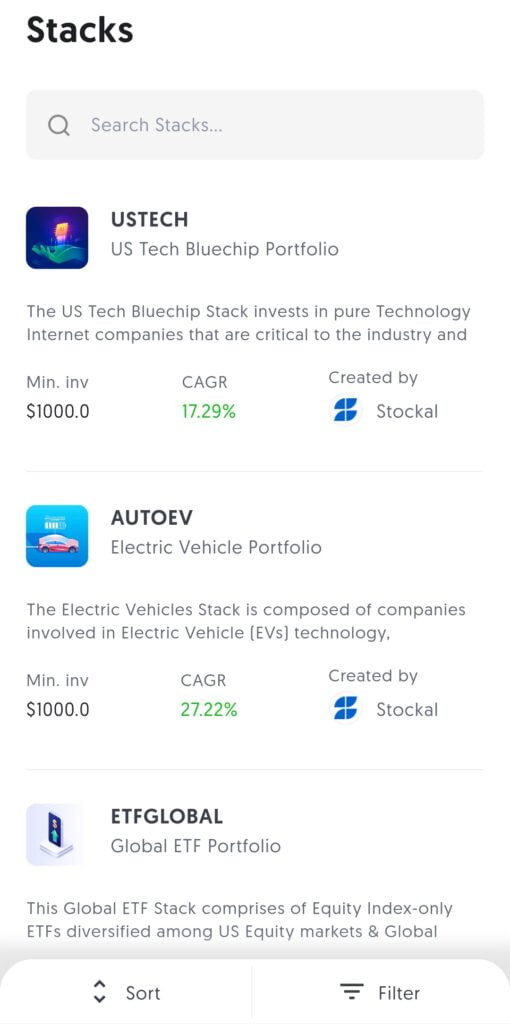 At the moment, Stockal only enables customers in India to invest in the stock market in the United States. Therefore, it is best suited for investors who are residents of that country and are searching for a platform that provides low-cost investing in US companies.
Be aware that Stockal also intends to enter additional worldwide markets in addition to the US market, namely Germany, Japan, India, the United Kingdom, and Hong Kong. Stockal had indicated, as of September 2020, that these markets will be introduced in a little over three months; however, there have been no updates since then.
The Stockal account is equipped with all of the features of a Trading, Demat, and Bank account in one convenient package. You may conduct transactions and keep stocks in your portfolio using this Stockal account, in addition to investing in other specialized Stockal products and engaging in other Stockal-related activities.
The features of a stock trading account

The following is a list of the features that will be available to you when you use Stockal in India.
A wide variety of different types of financial instruments.
Stocks and exchange-traded funds (ETFs): Stockal provides access to more than 3,500 firms that are listed on US exchanges such as the NYSE and the NASDAQ. You are not required to buy a minimum amount of shares, and you are also able to invest in fractions of a share via Stockal. This feature is comparable to that of other well-known platforms in the United States, such as Robinhood or Interactive Brokers.
Stacks are curated, ready-made themed portfolios that are actively managed by fund managers and need a minimum investment amount. Stacks may be purchased by investors who have a certain amount of capital to invest. In a manner similar to that of thematic exchange-traded funds (ETFs), such as those offered by Ark Invest, Stacks enable investors to place wagers on certain market niches or industries.
*Cash Management: When saving, investing, and spending money, always use United States dollars. If you spend most of your money in US dollars, Cash Management may help you earn interest on those dollars while allowing you to avoid the high costs associated with currency translation fees and foreign transaction fees. Please be aware that this functionality has not yet been made available to users, however, you may sign up for an early access waitlist on Stockal's website.
There are many different trading systems available.
Stockal Web: The sole platform that Stockal offers is a trading interface that can be accessed using a web browser. This interface is simple, user-friendly, and well-polished. Although this means that you may use the platform on any device with an internet connection without having to download any software, Stockal Web does not provide a lot of room for customization and has a limited selection of charting tools.
Tools & Research: If you subscribe to Stockal's email list or follow their blog, you will be able to get market information on a regular basis.
In addition to providing help by telephone and email, Stockal now provides support via live chat for customers.
Stockal charges & fees
Fee structures and pricing models for brokerage services
Stockal has 2 different price options for its brokerage services.
Global Plan
Rs 0 per year
– 0 Account opening fees
– Unlimited Investing Power
– Limited Stacks
– 5 cents per share
Global plus Plan
Rs 9,999 per year
– Rs 0 Account opening fees
– Unlimited Investing Power
– AII Stacks
– Dedicated Hotline
– 1 cent per share
– In-depth research
Zacks: Analyst Rating
TipRanks: Price Target & Insider Transactions
Morningstar: ETF Holdings & Rating
Pros & Cons of Stockal
Pros
Exceptional characteristics such as themed portfolios and financial management are included.
Transparent commission structure
Cons
Few resources available in terms of new analyst reports and market flow information
There is no access to initial public offerings (IPOs), cryptocurrencies, bonds, derivatives, or commodities.
The industry norm for brokerage commissions is often higher than the average commission rate.
FAQs
Stockal vs Vested vs Indmoney
Indmoney is recommended for US stock investment for various reasons. It's easy to use and maintain. Stock prices, updates, and analyst ratings are included. It has a built-in portfolio management tool that lets you track your assets at any time.
Stockal vs Vested
Stockal's premium plan is more than 4x times than of Vested. Vested also offers $10 reward when you fund your account (use link below). Vested's app gives stock prices, news, and analyst ratings, but Stockal lacks updated analyst reports and market flow information.
Stockal vs INDmoney
Indmoney provides investors with stock market monitoring and research tools to help them make more informed decisions. By using the website, users have access to comprehensive company financials and research as well as real-time stock prices, news, and trading activity.
INDmoney vs Vested
Both platforms are good. Vested is more focused on US stocks and provides exclusive features like Vests (curated portfolio) for investing. With vested premium, there are Unlimited free withdrawals with Vested direct, Invest in OTC securities (Crypto funds, European companies) at $0.05/share. Vested also offers $10 reward when you fund your account (use code 'DEGU05106').
Are my investments safe on these platforms?
Yes, all three platforms are regulated by their respective authorities and take measures to ensure the safety of users' investments.
Can I invest in cryptocurrencies on these platforms?
No, these platforms do not currently offer investments in cryptocurrencies.
Do these platforms offer customer support?
Yes, all three platforms offer customer support via email, phone, or chat.
Vested referral code
Vested referral code is 'DEGU05106'. You will get $10 bonus. Note: Bonus will be credited when you fund your account first time.
Sign up with the link, and you'll get a $10 reward when you fund your account on Vested- https://topandbestsites.com//vested