3 Best Sites to Sell Photos Online (even Phone Photography)
Turn your passion into earnings. Travelling and Photography are the two activities which are loved by almost everyone. But did you know that you can earn a passive income with Photography? Just travel or even indoors you can shoot what you love and upload and submit it on several platforms to sell photos online. It can be of great advantage to earn as a secondary income at home or wherever you are with no deadline of work or any other kind of pressure from Boss or Clients.
Here a question arises, Can I upload Phone Photographs?
The answer is Yes.
Previously it was not possible to produce a quality photo from the phone because of its limited settings, small sensor size, etc. But as technology has developed drastically since the last decade, the Quality of images produced by phone cameras are not much behind. Sell your content to Stock Photography sites which are now not limited to only photos. You can now upload any of your creative works such as Photos, Graphics, Art, Video clips, Music etc.
Where can I sell my Photos Online?
Best Sites to Sell your Photos Online
1. Shutterstock
Shutterstock is one of the best sites where you can quickly upload your clicked photos, Video clips, Illustrations & Vectors. You can submit images right from your images and submit on the go and track your earnings and activities from your mobile.
With our innovative tools, you can quickly upload and publish your work, build and share your own portfolio page, and track your profits. Shutterstock provides the flexibility to upload and submit the contents right from your phone.
Over the last 15 years, they have paid a billion dollars to their contributors. I have tried several other Platforms by uploading the same photos on them but Shutterstock is the one where the pictures actually got downloaded (even the photos clicked by my Phone) several times a week while with others I had to struggle for a single download. The registration is free. You can sign up to Shutterstock as a contributor here: Sign up to Shutterstock
Check step by step process to upload photos, art, videos etc. on Shutterstock here.
2. Freepik
Freepik has almost 50 million monthly visitors which can give your work instant exposure and stable income. 1200 million downloads per month. With Freepik, you may take part in exclusive activities, global events, and raise your reputation as a contributor.
You can upload Vector Art, Logos, Posters, Photographs and Graphics. Although, it's the best platform for vector works. You can upload your Photoshop (PSD) and illustrator (AI or EPS) files as well. The registration is free.
Sign up to Freepik
Check what contributors say about Freepik:
A community of more than 650,000 contributors and nearly 32 million users who regularly use Dreamstime. Accepts images, vector drawings, and stock footage for both commercial and editorial. It is the world's biggest privately held stock photography corporation.
Automatic picture categorization, object identification, keyword recommendations, smart cropping, and other features can help you and your users get better outcomes.
If you shoot nice photos from your mobile phone, Dreamstime provides an easy to use app that can help you sell them on the go. If you already have plenty of photos to upload, Dreamstime provides an FTP upload feature to make the process faster
Upload photos in 4 Simple steps-
1. Register
2. Upload photos, videos, vector illustrations or audio files
3. Describe your images
4. Submit for review
The registration is Free: Sign up to Dreamstime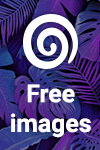 These were the three best sites to sell photos online. To accept you as a Contributor all platform asks to upload some of your clicked photos for the quality check. It is advised to provide the best photos you have clicked so far. When you have passed the quality check you will be designated as a contributor. After being a contributor you can upload as many photos as you want.
Frequently asked questions (FAQs)
Can I sell stock photos on multiple sites?
Yes, you can sell the same Stock photos on multiple sites. However, some sites give you an option to mark your photo Exclusive to them and hence you can't upload it again to any other site. The advantage of making your photo exclusive is that the visibility of your photo will increase to customers and also selling price be increased, hence more Profit
How much can I make selling stock photos?
It depends on the content of your photo. There are some photos which get sold several times a week while others even being more beautiful hasn't been sold once. I earned $3 from 9 photos within the first week and surprisingly only 1 photo out of 9 got downloaded several times